The Goals of Dr. Kluane
Dr. Kluane is a Commissioned Ambassadorial Apostle by Apostle John P. Kelly.
She is an international apostolic minister, author, mentor, teacher, and friend to the Body of Christ.
She has a mandate to release:
The "Revealing of Christ in a People"
Present Truth
Life-changing Third Day reformational concepts.
The fullness of the finished work of redemption to the nations.
Dr. Kluane is a highly sought after conference speaker and learned theologian who walks in the Spirit. This ministry is here to help believers grow up and mature until they are able to realize, enjoy, and activate the things that Jesus died to give.
Through this ministry, thousands and thousands of people have been strengthened and challenged to be all they can be in Christ.
If you are considering a guest speaker, please contact us! This e-mail address is being protected from spambots. You need JavaScript enabled to view it
218-248-7247 - call to Schedule!
WHAT IS OFFERED?
Dr Kluane Spake now travels in ministry world-wide preaching/teaching at local church services, conferences, crusades, and pastor's meetings. She is a scholar, author, and educator.
Founder and pastor of Jubilee Church for 14 years, a successful church in Guam.

President and founder of Jubilee Alliance, an apostolic network

http://jubileealliance.com

Founder of SWORD Ministries, Atlanta, GA - apostolic traveling ministry.

Founder of The Quickening Apostolic Fellowship, Norcross, GA

Doctor of Theology and Doctor of Naturopathy

Member of the International Coalition of Apostles (ICA). J. P. Kelly
Ecclesiastical Board member for the International Christian Wealthbuilders Foundation-- Apostle John Kelly

Doctoral Diplomat in Christian Counseling International Association of Christian Counseling Professionals (IACCP)

Advisory Counsel for the International Connection of Ministries - Bishop Kirby Clements

Primary faculty and Ambassador for Vision International University--Dr. Stan DeKoven
Board member for All Nations Church, Norcross, GA--Apostle Frank Offosu Appiah

Board member for Destiny Apostolic Alliance - Rev. Donna Astern

Apostolic presbyter for Church Without Walls, Alabama--Apostolic Pastor Lucinda Evans
Board member for Revolution Now, Marietta, GA--Dr. Cindye and Pastor Stan Coates

Board member, adviser, mentor, and consultant for several other ministries.

If you're considering a guest speaker, please contact us! This e-mail address is being protected from spambots. You need JavaScript enabled to view it or 1-877-SPAKE-99
Church and Conference Speaker
With an absolute stand for righteousness, reformation, and integrity, Dr. Kluane presents a Spirit revealed, relevant gospel message right out of Christ's heart. With great boldness, Dr. Kluane confronts the issues and dilemmas of today's church, providing scholarly insight and solutions.
She is a bold and pioneering voice speaking God's intention, resisting the spirit of religion, and activating the truth and the miraculous presence of the Lord.
Dr. Kluane is also highly anointed with the true gift of healing; innumerable astounding testimonies have resulted rom those touched by God through this ministry.
Some of her favorite topics are Melchizedek, Unity, Koinonea, the direction of the church, Church Government, The Presence of God, The Third Day Church, Present Truth, and other revelatory topics.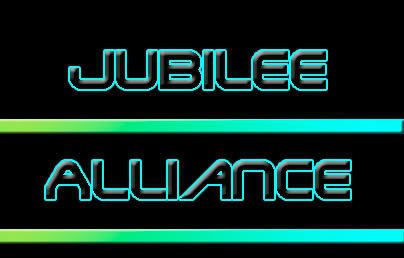 Dr.Spake also serves as a consultant and mentor to many leaders and pastors in the body of Christ. She is the founder and director of Jubilee Alliance, an apostolic network of 5-fold ministers (http://jubileealliance.com) which is based on relational peer-level association that provides apostolic mentoring and accountability to churches, leaders and ministries. The purpose of this network is to develop and equip 5-fold ministry leaders around the world with the strategy needed to enable them to give birth to their vision and bring forth the purposes of God. See "Education" on this menu bar for more information about Jubilee Alliance.
Former Founding Senior Pastor
Dr. Kluane Spake has been in ministry for 25 years. Fourteen of those years she founded and pastored a successful church in Guam. She understands the needs of the LOCAL PASTOR. Since moving from there to Atlanta, Georgia, she travels for ministry world-wide preaching/teaching at local church services, conferences, crusades, and pastor's meetings.
Author
Many books are available at our online resource store. Thousands of people have been challenged and changed by her many pioneering books and numerous articles that are widely dispersed on the internet. She also sends out two monthly newsletters, Right-Dividing, and Jubilee Alliance.
As an author, scholar, educator, conference speaker, Bible teacher, and a family person she sows her life into the church in order to better the quality of others. She has a strong educational background with a Masters degree from Trinity Theological Seminary and a Doctorate in the Philosophy of Theology from Vision University.
Family
She and her husband Rodell live in Atlanta, Georgia with their three grandchildren. See Family videos here:
Hobbies
Being with family and grandchildren; digital art; singing acapella harmony; directing choirs; writing songs; traveling; and design.She also enjoys SEO, computers, search engine optimization, and learning about the internet!
Kluane (Kloo-ah'nee) is the name of a national park in the Yukon, Canada near Haines Junction. Her dad found Kluane lake while delivering mail by dog team in the arctic in the early days before roads went there in the winter. She and her husband raised their children in Alaska and then moved to Guam for fourteen years. They now live in Atlanta, GA.
218-248-7247